In today's post, we will share some methods to view and access the Tumblr Archive. Undoubtedly the best website for content creators is Tumblr. It lets you post anything ranging from photos, quotes, videos, music from where ever you are in this world. It is a great platform to write or be vocal about your views on anything be it from politics, the film industry, and know interact with like-minded people who share the same beliefs as you. It is a combination of social networking sites (Instagram, Facebook, Whatsapp..) And a blog. It is often called a microblogging site where people write short snippets instead of long text. In recent times Tumblr has gained huge popularity among teens. Teens use Tumblr to express themselves and follow what they want.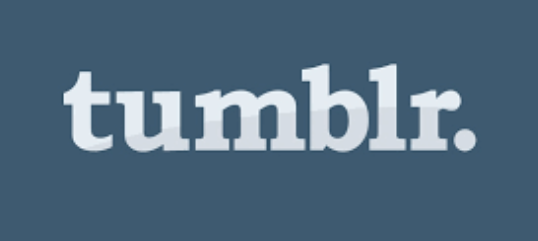 Tumblr comes with a lot of features and functions one of them is an archive. Some of you might not be knowing about what is Tumblr archive so let me explain you briefly.
What is Tumblr Archive?
Whenever you visit the Tumblr page only the recent post you have searched or seen come but if you want to see old posts you have to scroll down a lot which many of you may not like as it is tiresome. To make your life easy Tumblr has come up with the archive feature to allow you to see your old posts without much stress.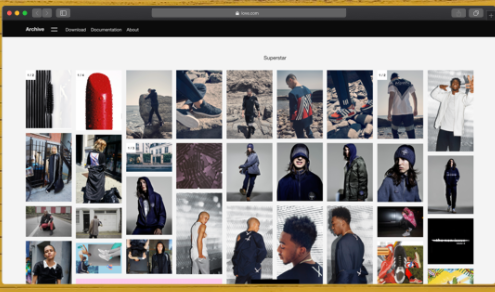 How to Access the Tumblr archive?
There are several ways to access the Tumblr archive. Given below are some of the steps-
1. Using The 'Archive' Option In Tumblr Desktop
Here are steps to follow:-
Step 1 – Open the Tumblr website and search for any profile. Do not directly open the profile.
Step 2 – After the searched profile has appeared, click on the three dots that are there besides the follow button.
Step 3 – After clicking those 3 dots the archive option will come to click it and you will reach the archive page.
Also to note one thing is that after you open the profile the archive option will disappear and you will not able to trace it.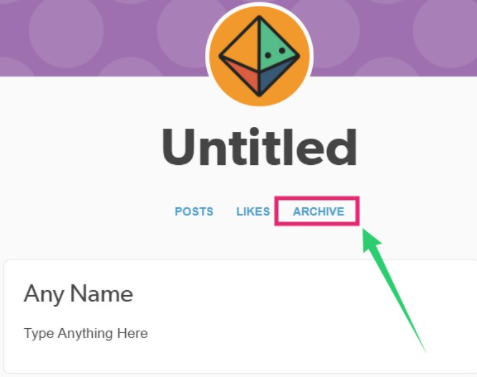 2. Accessing Tumblr Archive Using Tumblr Mobile App
After installing the Tumblr mobile app. Log in it using your username. Search for the profile you want to archive. After searching for it, tap on it to open the profile. After opening the profile search for the archive button which should be below the profile picture. Tap on the archive button. Your archived are saved.
3. Open the Tumblr archive with a link
You can also archive Tumblr posts with a link isn't it nice. The steps to follow are:-
Step 1 – Go to the Tumblr website, open the profiles page you want to access.
Step 2 – Click on the profile and go to its page.
Step 3 – After opening the profile go to its URL at the top of the page.
Step 4 – Just add /archive/ to the URL it will directly link you to the archive page.
Step 5 – After modifying the URL copy it and paste it in the address bar, click enter, it will take you to the archive page.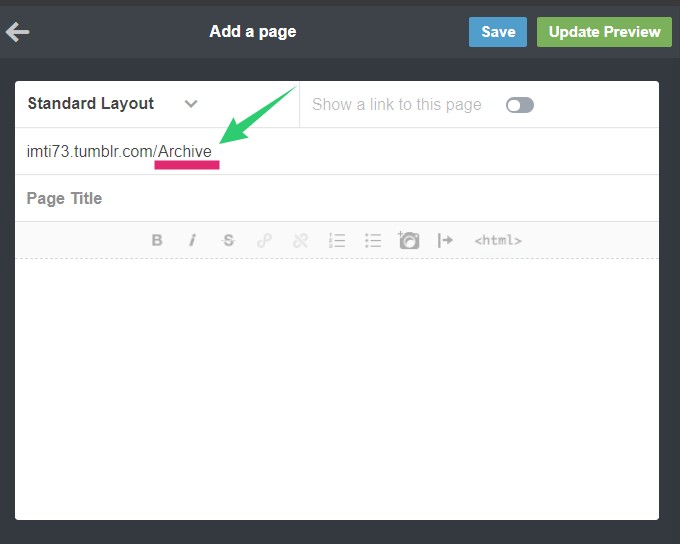 How to Create an Archive Button in your own Tumblr blog?
If you're a writer and write blogs on Tumblr you can archive your blog. Adding an archive button to your blog will not only make it easy for you but also make it easy for the readers as well. Here are the steps to follow:-
Step 1 – Go to your Tumblr blog and click create a button.
Step 2 – In the URL box type abc.tumblr.com/archive/
Step 3 – In place of ABC just type your id.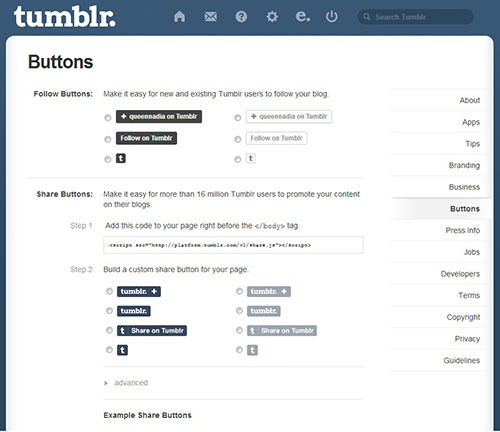 So easily we have created an archive link for your blog.
How to Find the Missing Tumblr Follow Button?
If you want to follow any blog but can't find the follow button here are the steps to follow to find it –
After logging in to your account, go to account and then follow. There write the username of the blog you want to follow in the field box on the top and then click follow next to it. After doing this you will be following the blog and if you are creating your new blog the follow button does not come in the first place so you have to create it so that people who love your blog can follow it.
The simplest way to do it is to add an HTML code for the Tumblr follow button from the web and attach it to your blog theme. Tumblr itself also provides many buttons, visit the link for more help https://www.tumblr.com/buttons.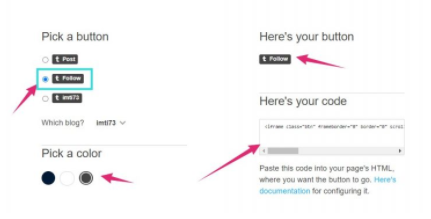 Conclusion
As Mentioned above Tumblr is very attractive among users especially the Tumblr archive. I hope we have provided you with all the possible ways to view/access the Tumblr archive and by following the above steps you will be able to access the archive. If you have any other ways to access to Tumblr archive do let us know in the comments.