Samsung's galaxy earbuds are undoubtedly the best well-designed wireless earpieces available today in the market. Its elegant design and perfect noise output make it the best choice for android users. They fit well in the ears and block external sounds quite effectively. It's lightweight doesn't make the ears feel heavy. In today's article, we will see how to reset galaxy buds. The universal Bluetooth support makes it, even more, a quintessential choice.
As you can connect it with almost all smartphones, Bluetooth-capable computers, tablets, etc. Samsung has improved and launched buds+, buds live, and buds pro. Since its first release in 2019, it has defeated its many competitors in the business to take place among the top three wireless earbuds in 2021. After all these superb features it is still not exempted from software errors.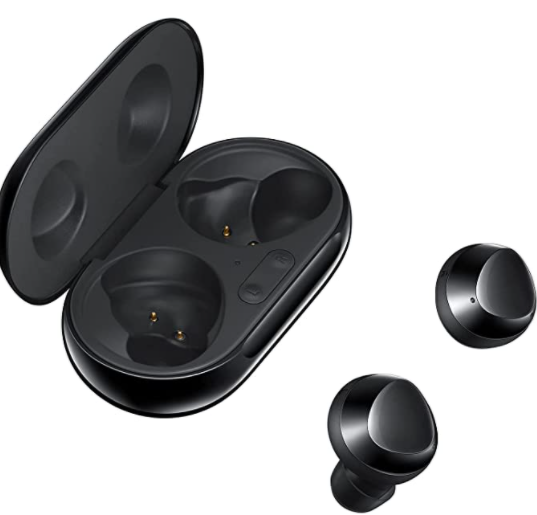 By restarting or resetting your galaxy buds you can simply resolve these software errors.
When you Should Reset your Galaxy Buds?
If your galaxy buds are doing fine then resetting your galaxy buds is of no use, But if any of the given problems are there then you should reset your galaxy buds. The given problems are-
Sound quality – You might face problems like poor sound quality, no sound at all, echoes, etc.
Bluetooth connectivity issues – Problems like inability to locate your earbuds via Bluetooth and pairing issues, etc.
Battery issues – A difference in battery strength between earpieces, battery not charging significantly, etc.
Charging issues – Not able to charge your galaxy buds.
Update issues – Galaxy buds facing an update issue or not updating properly.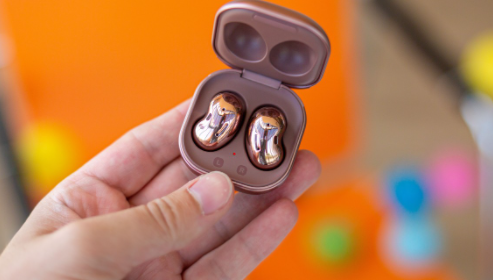 Most of your issues can be resolved by simply switching off your phone before trying to go through the steps mentioned below.
How to Reset Galaxy Buds?
Before telling you the steps to restart your galaxy earbuds, here's a subtle difference between simple restart/resetting and factory/hard reset. The simple restart/reset means turning on and off your earbuds. It simply refreshes your earbuds. Factory/hard reset will not only restart your earbuds but also remove all the settings. You will need to revamp your device.
Things to keep in mind before restarting/resetting your galaxy buds-
Make sure that your galaxy earbuds have ample battery i.e. at least 10 % if not then charge them for 15 mins, also carefully put your buds in the charging case.
Your galaxy earbuds are not already connected to another device.
Your galaxy buds are not connected to your phone with a USB cable.
Steps to follow to restart your galaxy buds –
1. Open the charging case, and put it in a position like you are charging them.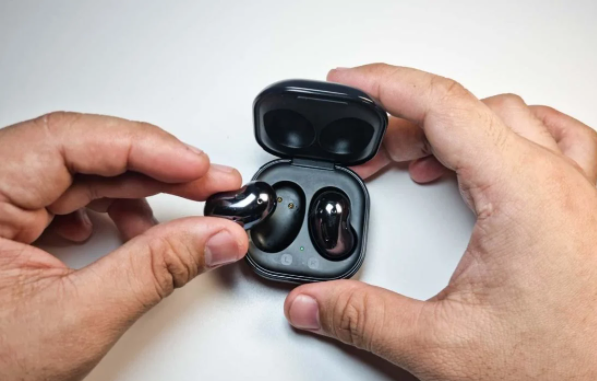 2. After putting your earbuds inside, close the charging case for 7-10 seconds.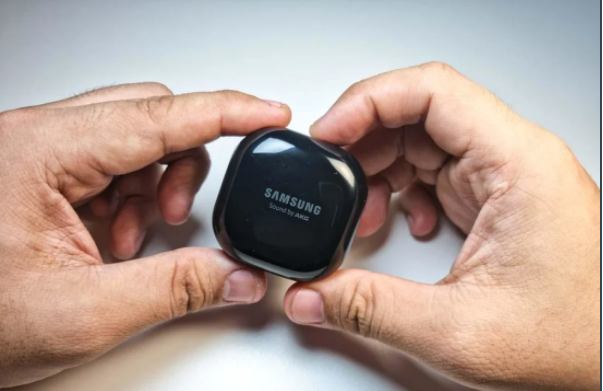 3. Then remove your earbuds from the case and reconnect with your phone.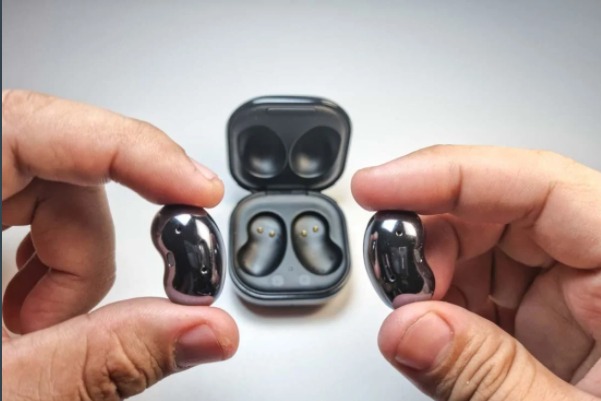 1. Factory Resetting your Galaxy Buds
Some of your issues may not be resolved by just a simple restart then you may need to factory restart it to resolve it. To factory restart your earbud you may need a Samsung wearable app installed on your phone.
The steps to follow are –
1. Open the app and locate and click on earbuds.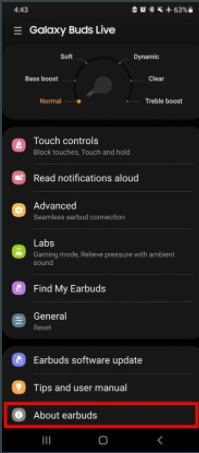 2. Click on the reset button.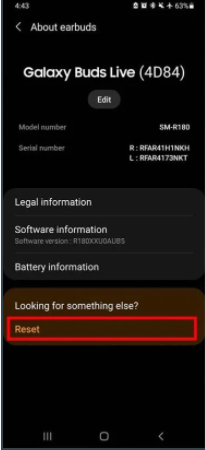 3. It will again ask if you want to reset. Click reset.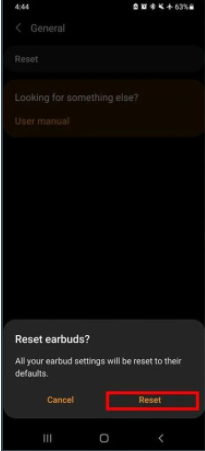 4. After this reset is done pair your earbuds again to your device.
Note – If you are not using a Samsung device like an iPhone, you won't be able to access the reset function of your Galaxy Buds. Find an Android phone, install the Galaxy Wearable app from the Play Store, then reset your Buds using the app.
How to Reset your Galaxy Earbuds Without a Phone?
While having the Samsung Wearable App is beneficial in most circumstances, continuous notifications can be a little bothersome. As a result, we can't blame someone for not using the app.
There are still ways to manually reset your Galaxy Buds if you don't have a Samsung phone or the Wearable app. We'll go over them in detail in the next sections.
1. By holding Sensors
Each of the earpieces of the Galaxy Buds, Buds Pro, and Buds Live has a pair of sensors. Each gesture that has been encoded into them has a specific purpose. However, they can also be used to reset the connection of your Samsung earphones, which is rarely stated. You can do that by following ways.
1. Hold both your earbuds sensor for 10 seconds simultaneously.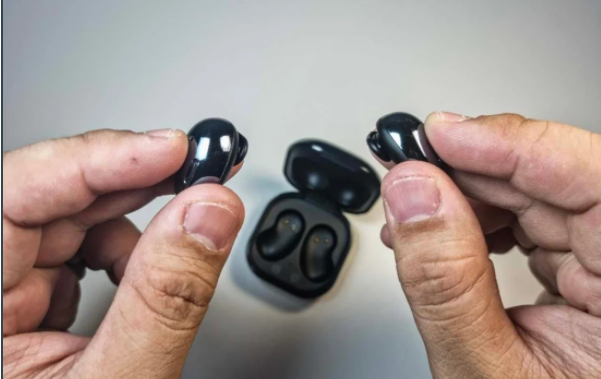 2. Put them in the charging case for about 30 – 35 seconds.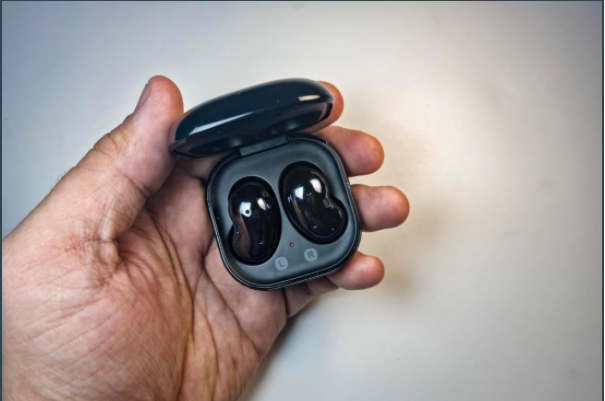 3. After 35 seconds pair it again with your device. Your issues would be resolved.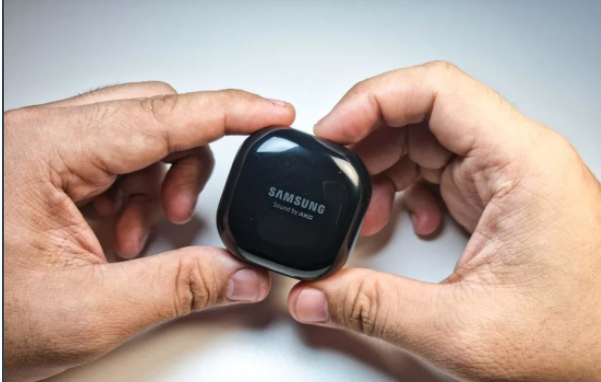 2. Recharge and Discharge
Another option is to charge and then discharge your Buds. This procedure entails exhausting your Samsung earphones' batteries till they die (0 percent ). Then, as normal, recharging and reactivating them is required.
Conclusion
I hope by following the above steps you will be able to easily reset/ restart your Samsung galaxy earbuds. However, if none of the above-mentioned steps work and sadly you have to contact Samsung support or pay a visit to your nearest Samsung store and get it resolved.
Did you find this article helpful? If you have any other tips and tricks do let us know in the comments. Hope all your issues get resolved.