Hulu is an American streaming platform. It was launched in 2007. It provides a humungous variety of films, television series, web series, etc. From networks like CBS, ABC, NBC, HULU original content, etc. It is currently available in the united states only. Hulu provides the subscription pack for a very low price, at just a price of $5.99 per month but this pack comes with ads. If you want an ads-free version of it then you have to pay a heavy amount like $70 per year. It is the best alternative to Amazon and Netflix. If you can tolerate ads then you must go on to buy the $6 per month subscription pack but what if you are watching and a black screen appears. It can be very annoying. In this article, we will tell you the ways to resolve the Hulu black screen problem.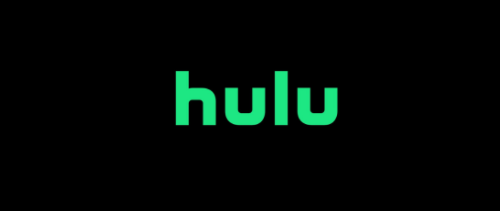 How to Fix Hulu Black Screen Issue?
The Hulu black screen problem is one of the most common problems faced by Hulu users. Owners using Hulu on their Samsung, Roku, firestick devices face it most often. For the Samsung devices, Hulu has accepted that there is an issue. But on many other devices, you can solve the issue. The ways to solve the black screen issue are-
1. Check the Hulu servers
The first step to do when a black screen appears is to check the server. Hulu works entirely on its server, if the server is down it will not work. You need third-party sites to check the server. You can use the above website to see the current status. If the server is down, you cannot do anything but wait for the team to resolve the issue.
2. Check by Watching Another Series
Sometimes a particular show might not be available due to some glitch, which you can see by going to the main interface and selecting any other show if this show is not showing a black screen then wait for some time so that the issue is resolved by the team.
3. See if you have the 'no ads' plan
See if you are using the 'no ads' plan. Sometimes when you are using the 'no ads' plan Hulu shows the black screen for the time the ad is being played.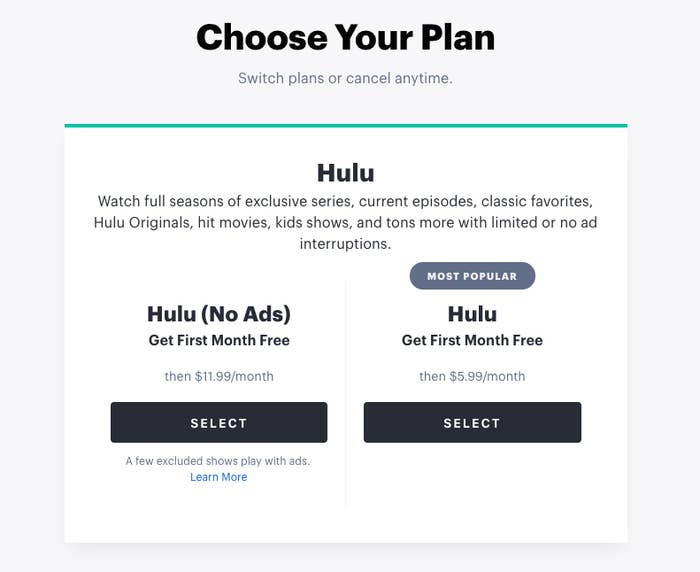 You can contact the Hulu help center for the problem. You can even ask the Hulu community about this problem.
4. Login again to your Hulu Account
Unexpected glitches and bugs are very common that run into your account and cause an error. Fixing this is easy, you just have to re-login into your account. First, log out, and after a few minutes log in again.
Follow the steps to log out of your device –
1. For android and ios devices
Open the Hulu app
On the bottom right corner, click the profile icon
Click on logout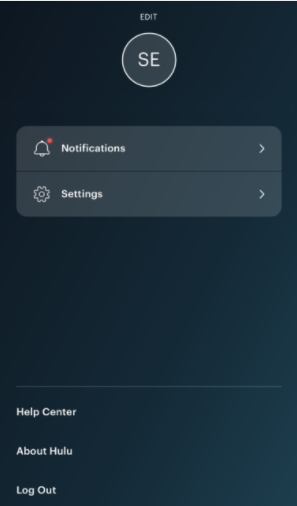 2. Those using it on the browser follow these steps
On your browser, open the Hulu website
On the top left corner, click on the profile
Click on logout.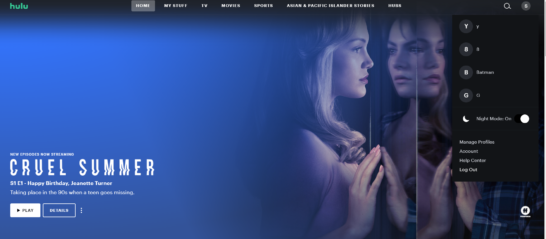 5. Turn off the VPN
Virtual private networks or VPNs protect your internet from hackers and other things. Ther filter the data going out of your device by changing the default IP address. But not all VPNs work effectively and make your internet connection unstable, which will make it difficult to connect to the server of Hulu. To fix this, turn off the VPN before using Hulu.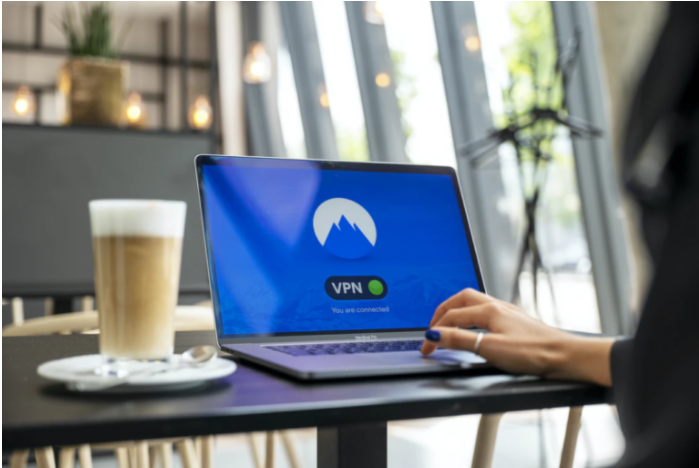 6. Reset your Internet
Hulu needs up to 10mbps speed to work nicely. You can use (http://fast.com/) to see the speed of your internet. Unplug the router and start it again if the speed is slower than required.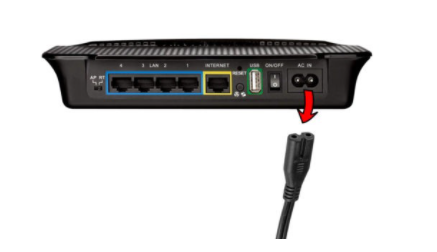 7. Remove Browser Cache and Cookies
Cache and cookies are temporarily stored on our browser. This helps to improve browsers performance and load websites faster. Over time these files get corrupted and the browser does not function properly.
To solve this problem, clear your browser's data .follow the following steps-
On your preferred browser, access its setting
Under privacy and setting, click Clear browsing data
Under the time range tab, select all time
Include cache and cookies and click clear data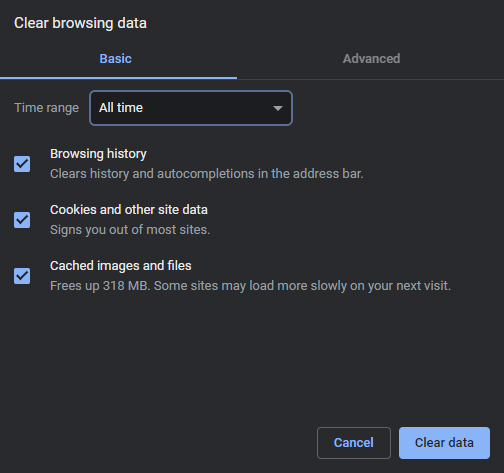 8. Run Malwarebytes
Devices can get affected by viruses and malware which make it difficult to function properly. It makes it difficult for Hulu to function. You can Download Malwarebytes to fix this problem. After downloading it run the full system scan feature. It makes sure and searches for things that affect your devices and will resolve them.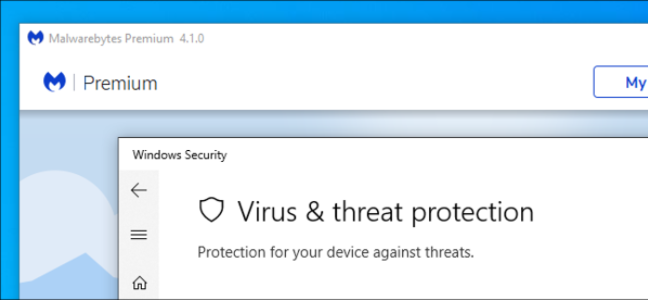 9. Disable Browser Extensions
Hulu's black screen issue could also be caused by browser add-ons. Some websites, such as Hulu, are incompatible with browser extensions and may not work properly if they are activated.
To resolve this, perform the following steps to disable your browser extensions:
1. To begin, launch your browser and navigate to the Settings tab.
2. To manage your browser extensions, go to the Extensions tab in the side drawer.
3. Finally, turn off all of your browser extensions and restart them.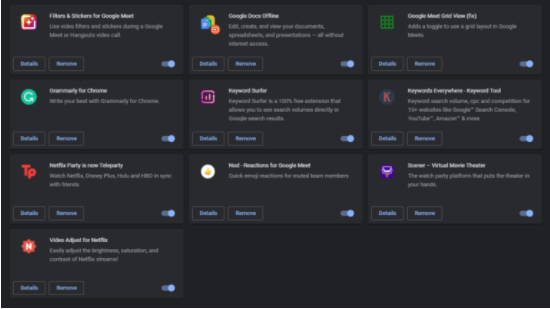 Return to Hulu and see if the black screen problem persists while watching a movie or TV show.
Conclusion
We have given you all the steps that will help you resolve the Hulu black screen issue. If you have any problems do let us know in the comment section below. Hope you liked the article.