Are you having a problem with the disabled GeForce experience? Do you want to know how to Disable GeForce Experience? Well, you have come to the right place. We all know about Nvidia an exceptionally amazing corporation that designs graphics processing units for the gaming and professional markets and systems on chip units for the mobile computing and automotive market. For optimizing gaming performances on computers it has come up with software named 'GeForce'. The problem with GeForce is that in many computers it is already installed to enhance the gaming experience but non-gamers do not want it on their computers as running it in the background might not be nice. Disabling it is the best option for non-gamers.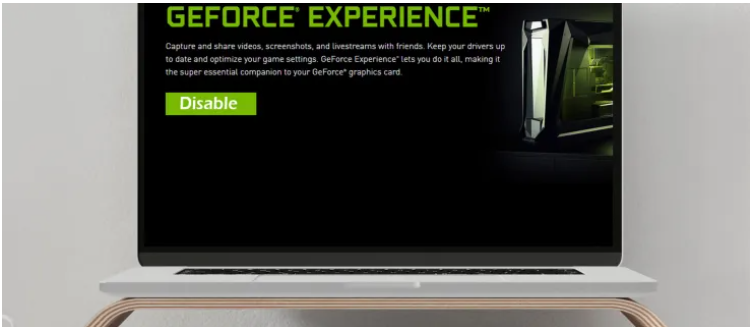 How to Disable GeForce Experience?
Let us now discuss various ways via which you can disable or uninstall the NVIDIA GeForce Experience.
1. Disable it from Start-up Settings
For newer versions of windows (windows 10 and 8 )
Right-click on the taskbar.
Click on task manager.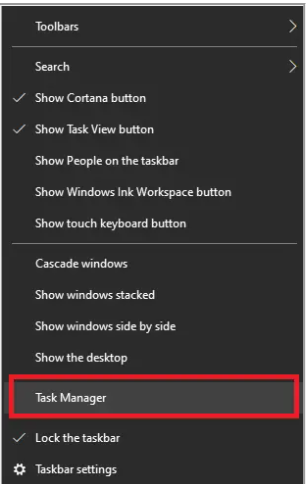 Then to the 'start-up "tab.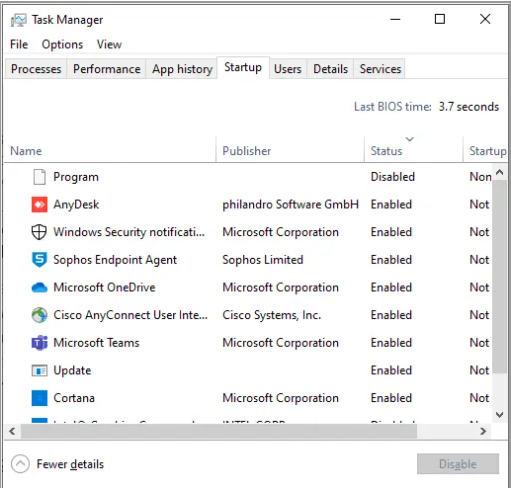 Search for GeForce experience.
Click on 'disable'.
Restart your computer.
1. For Windows 7
Go to the start menu.
There write ms config, then run it.
Then go to the startup tab.
Search and see for GeForce experience.
Click on 'disable'.
Restart your computer.
Also, probably, GeForce does not appear on the start-up list so this step might not function.
2. Uninstalling it from the Control Panel
If you think removing GeForce will interfere with your graphics card, then don't worry it won't and will be working fine. Steps to uninstall GeForce from the control panel are-
Open the start menu, type the control panel there.
Open the control panel.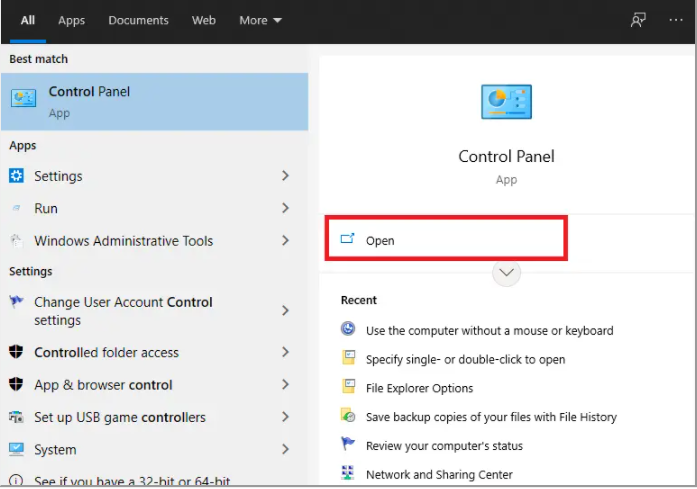 In the control panel, there are a heading "programs ", under that is "uninstall a program" click it.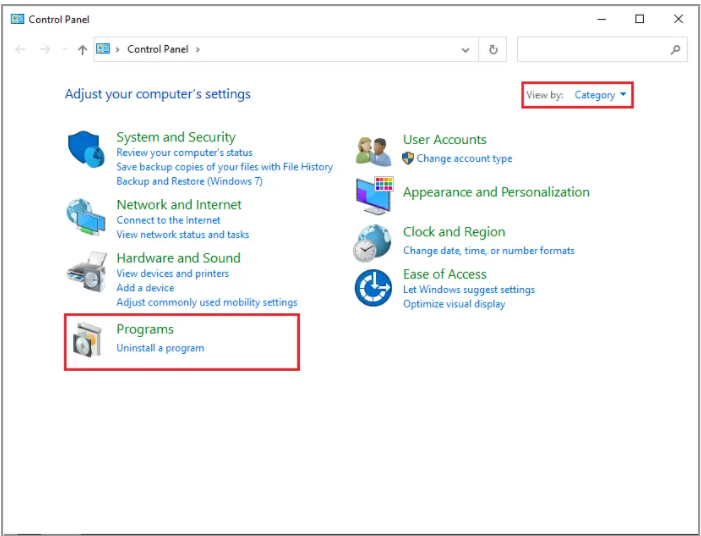 Search for GeForce experience.
After finding it. Click on uninstall.
An uninstaller window will show up after the window shows up click on uninstall.
Wait for some time till it's finished, after that close the uninstaller window.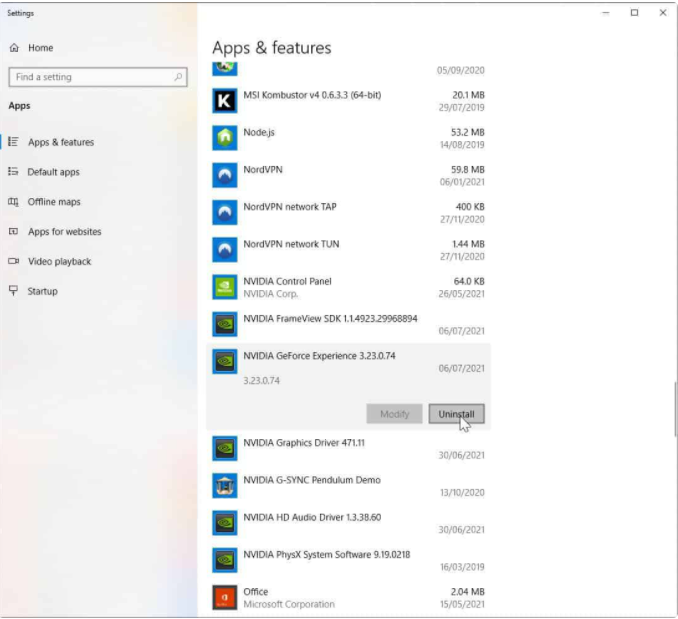 You need not restart your device to check if the software has been removed or not, it will do without restarting it.
3. Disable GeForce experience from Services Configuration
Graphics card driver service will be disabled by this action. You will not get any update notification in the future, though your device will be working fine.
Steps to follow are –
Open the startup menu and type services.MSC and open it.
A list of many items will come, search and locate for Nvidia display container LS.
After locating it, right-click on it and select properties.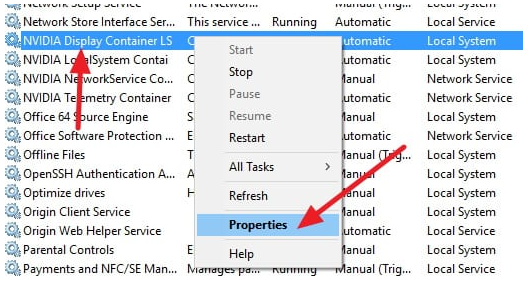 On the properties window that appears, on the "start-up type " select disabled or manual, then click apply and ok.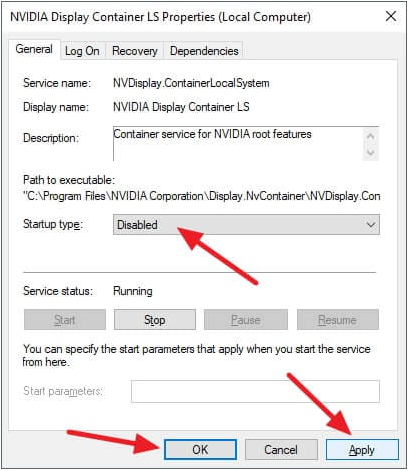 After ok restart your computer.
There is also another method that uses the start menu.
From the "start menu" select "settings".
Click on "systems" and then "Apps & features".
Search for "NVIDIA GeForce experience ".
After finding it, click on uninstall.
Wherever necessary follow the instructions of uninstalling wizards.
Don't panic, if the process fails. You just have to download the GeForce experience again. Also, this is not a serious issue.
Steps to download GeForce again are as follows –
1. On the desktop, go to "my computer".
2. In either local disk C or local disk D, you will find the true location of the GeForce experience Files.
3. Delete that entire whole folder.
4. Visit the official website NVIDIA.
From this site, download the latest version and install it. The newer version comes with a proper installer, replacing the one with a faulty uninstaller. This will solve the problem.
4. Disabling GeForce Experience Using Alt+Z
The shortcut key for opening the GeForce program is alt+z. On your keyboard, you can just simply press these keys. The good news is that you can even disable the GeForce experience using these keys.
Press alt+z on your keyboard.
Follow any one of the above-mentioned steps.
This step is to easily locate the GeForce experience without any difficulty. Then follow the above-mentioned steps to disable it.
The GeForce Experience in-game overlay enables you to access GPU-accelerated video recording, screen-shot capture, broadcasting, etc. Many of you may not use these features, so it's better to disable SHARE.
The following are the steps to follow –
Open the GeForce experience app, on the top right corner click the settings icon.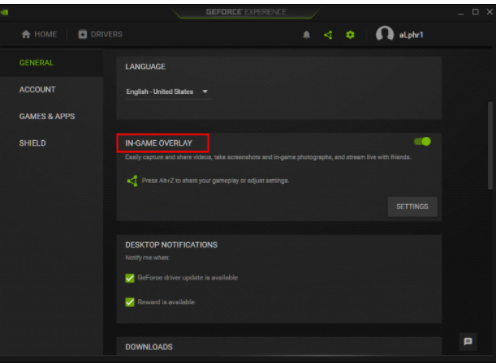 The general panel appears, scroll down to the bottom and toggle the SHARE setting to off.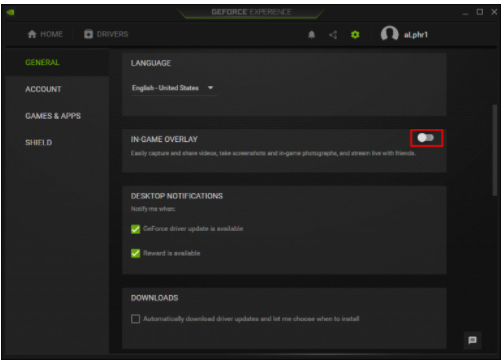 Information – every time install drivers you directly download from the NVIDIA website, otherwise there is a chance of installing malware and viruses on your computer. You can get the GeForce experience back if you want it from the official website of NVIDIA.
Conclusion
We have given you all the possible steps to disable the GeForce Experience. These will help you to easily disable it. If you have any other solutions do let us know in the comments. Hoped you liked our article.